Farming, landscaping and plumbing products made from top quality precast concrete, durable enough for the job.
Deco Precasters supplies Wellington and the Wairarapa with innovative precast concrete products.
Durable precast concrete products from Deco Precasters are made using nothing but the best concrete mixes.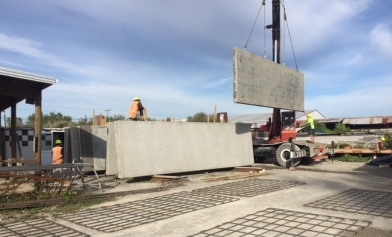 Build faster with bridge slabs and panels
https://wb.gs/tQqGx
From solid beams and bridge slabs to tilt slabs and concrete panels, Deco Precasters provide you with all the precast concrete products you or your company needs to build faster and with improved efficiency.
Precast concrete troughs and tanks for plumbing and farming
https://wb.gs/KkHfm
Deco Precasters are popular with locals in the plumbing and farming industry, as we provide solutions in a wide range of precast concrete products including silage pits, manhole covers, water troughs and more…
Concrete benchtops and pavers? Click here.
We provide concrete benchtops, pavers, planters and more to individuals throughout Wellington. Rest assured knowing your landscaping precast concrete product needs are covered with Deco Precasters.
https://www.decoprecasters.co.nz/concrete-panels-wellington